Is exercise better than medicine?
Yes, it can be! Exercise is a miracle cure that can improve your health just by doing a little bit each day. It's free, easy to take, has an immediate effect and you don't need a prescription to get some.
Exercise is the miracle cure we've always had, but for too long we've neglected to take our recommended dose. The nation's health is now suffering as a consequence.
The good news is that whatever your age, there's strong scientific evidence that being physically active can help you lead a healthier and even happier life. People who do regular activity have a lower risk of many chronic diseases, such as heart disease, type 2 diabetes, stroke, and some cancers.
Physical activity and exercise can also boost self-esteem, mood, sleep quality and energy levels, as well as reducing your risk of stress, depression, dementia and even Alzheimer's disease.
Health benefits of exercise
Most people know that being physically active will improve their health so why is it important? It's medically proven that people who do regular physical activity and exercise have:
up to a 35% lower risk of coronary heart disease and stroke
up to a 50% lower risk of type 2 diabetes
up to a 50% lower risk of colon cancer
up to a 20% lower risk of breast cancer
a 30% lower risk of early death
up to an 83% lower risk of osteoarthritis
up to a 68% lower risk of hip fracture
a 30% lower risk of falls (among older adults)
up to a 30% lower risk of depression
up to a 30% lower risk of dementia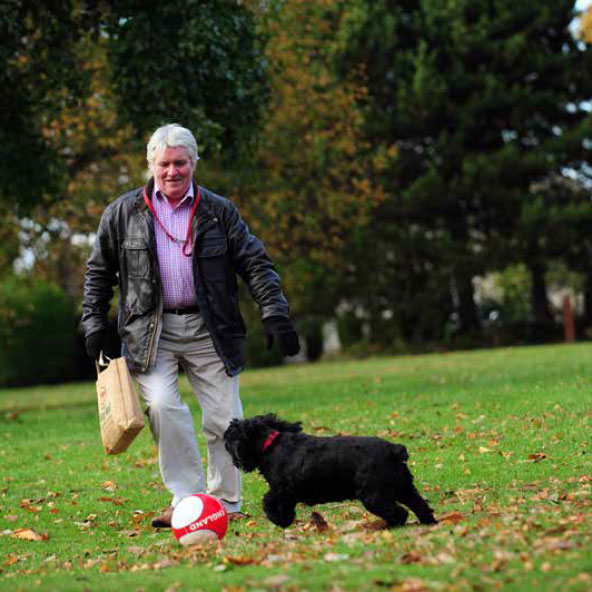 How much physical activity and exercise should I be doing?
To stay healthy, adults should try to be active daily and aim to do 150 minutes of physical activity over a week. However, we recognise that this might be difficult, so we suggest starting small and build up slowly. Just doing 10 minutes a day will be a great start.
The easiest way to get moving is to make physical activity part of everyday life, like taking the kids to the park, going for a walk or cycling instead of using the car to get around.
The more you can do, the better. Once you feel ready, taking part in exercise classes and sport sessions once or twice a week will help you to reach 150 minutes. They are a fun way to meet people, socialise and improve your health.
Take a look at the section below for activities in your local area.
Activities near me
There are a variety of opportunities to get active, from health walks to badminton, swimming to dance. Whatever your age, interest or ability there is something to suit you. Take a look at these opportunities in your area provided by the Active Herts team and our partners.
Frequently Asked Questions
Please read our frequently asked questions for further information to help you get started.
FAQs
I do not live in Broxbourne, Hertsmere, Stevenage or Watford. Can I still access the free consultations?
Unfortunately no. The way Active Herts is funded means that we can only provide support to local residents living in Broxbourne, Hertsmere, Stevenage or Watford.
Where are your appointments held?
Our team of Get Active Specialists offer appointments in several locations in your area. If referred by your GP or health professional we will always try to see you at your own surgery. We have set appointments each week within GP practices, but if these are not suitable we can arrange to meet you at an alternative time and place.
What should I expect at my first appointment?
At this appointment you and your Get Active Specialist will talk about the steps you can take to start getting active. Together you will look at what you want to achieve, how to get there and how we can support you. This will include agreeing your personal Get Active Plan to guide you. Your Specialist will also help to find a local activity or sport session to suit your needs. Active Herts is working with the University of East Anglia Medical School to evaluate this service. As part of this study, we ask every client to complete a screening questionnaire to help understand your current situation. We recommend you arrive 10 minutes prior to the start of your appointment to ensure there is enough time to complete the questionnaire.
I need to cancel / rearrange my appointment, who do I contact? 
Based on the area you live, please contact your local Get Active Specialist to let them know in good time.
I have had my initial consultation, but feel I am lacking motivation and need more support. Can I access more free consultations? 
Yes. We offer free consultations up to 12 weeks to help you get active. We will always give you a two week follow up phone call after your first consultation. However, should you wish to come in and see us again just contact us to arrange a convenient date. After 12 weeks, we will contact you again at 6 months and 12 months to see if you have sustained your level of physical activity.