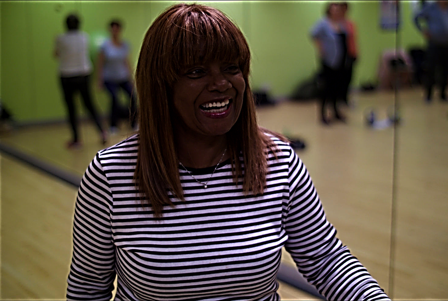 Don't let anything hold you back…
Gloria's Story
Referred by: Dr Hossain, Stanhope Surgery
Read more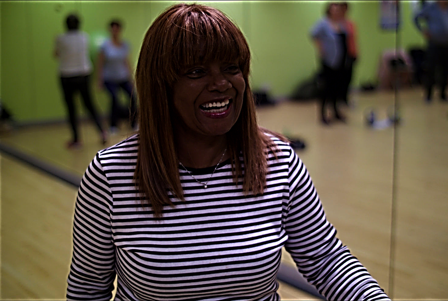 I had my initial consultation with Active Herts in March 2016 at my G.P surgery and was very enthused to meet my local Get Active Specialist, Andy. Following seven back surgeries in the past two years I was struggling with everything from my mobility to activities of daily living. I had to have titanium reinforcements fitted the length of my spine and the impact of this overtime had a large impact on my mood and coping strategies. It began to badly affect my health, mentally and physically.
Before finding out about the Active Herts programme my motivation to exercise was not at a high point. I didn't know where to start, what would be good for my back, or event what opportunities where local to me. After my first appointment, I felt very enthused by the information Andy provided and was looking forward to turning over a new leaf and starting the Active Herts – introduction to exercise classes.
Sometimes my back pain would make me feel reluctant to exercise but starting the sessions at a steady rate and with encouragement from Andy gave me the peace of mind I needed. I realise improve my health and getting back to where I was, is a journey to be travelled but Active Herts is playing a big part in the process.
The sessions I'm attending have been fun, stimulating and challenging and a good place to be. The group dynamic is supportive and fun and everyone says they look forward to attending. Only a couple of months in I have found the programme to be of great benefit and the improvements I have already seen can only get better. I look forward to my next session every week and Active Herts has played a big role in getting me back on track!
Thank you.
Gloria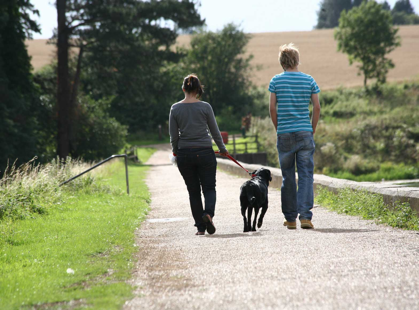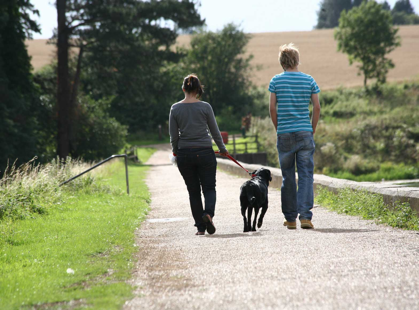 Out and about and feeling good!
Jamie's Story
Referred by: Stevenage Mind Wellbeing Centre
Read more
Jamie suffers with anxiety and depression. He is agoraphobic and did not like leaving his house or being in social situations, often only leaving his house to attend his counselling group. Through the support of Active Herts, Jamie's confidence has improved and he has found an interest in physical activity and the benefits it can bring, not just mentally but physically as well.
At his first appointment Jamie was very nervous but felt he had to do something to stop his mental health getting worse. Despite his motivation to be more active, his anxiety prevented him plus he was unsure of what opportunities were available locally. After meeting Jamie for the first time it was clear he needed to find something that was right for his circumstances, an activity that would help to build up his confidence levels slowly.
Throughout the time spent with his local Get Active Specialist, he created a personal Get Active plan that involved Jamie's taking his dog for a walk, with a gradual increase in the duration of the walk to build up his fitness levels. Since starting Jamie has received ongoing support from Active Herts to help maintain his motivation, and at his 3 month review, explained that he is now walking his dog for an hour, four times a week. He is also socialising with other dog walkers once out, as the dogs are a common interest and a good conversation starter.
The effect on Jamie's health is obvious, he has overcome some of his barriers, is feeling better within himself and has even said that his "body confidence has sky-rocketed." His outlook has improved, but it's only the start. These changes have helped Jamie to realise the importance of maintaining a healthier lifestyle as he continues to work hard towards his goal of getting out to walk the dog twice a day. Jamie feels this new Get Active plan brings structure to his day has helped make getting up in the mornings easier. His new lifestyle has improved his sleep pattern which he has been struggling with for some time due to his mental health conditions.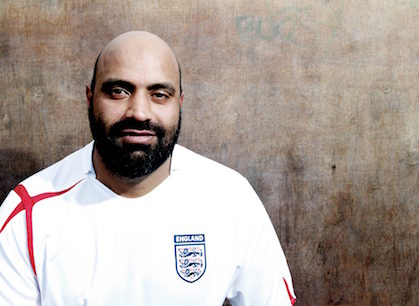 Shaping up with walking football…
Dharmendra's Story
Referred by: Dr Zemmel, GP at Attenborough Surgery
Read more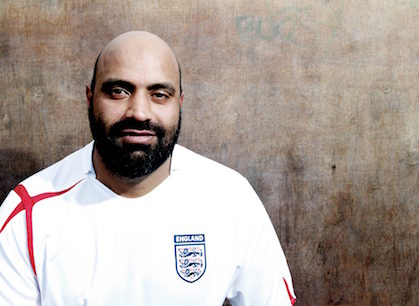 Dharmendra has type 2 diabetes and high blood pressure plus he was carrying excess weight, which increased his cardiovascular risk factors meaning he was more likely to have a heart attack or stroke. Fortunately, his medical conditions could be managed and improved by making small changes to his lifestyle.
At the point he was referred to Active Herts by his GP, Dharmendra was not exercising and didn't know where to begin. His Get Active Specialist based at his doctors surgery, worked with him to address the things that were holding him back. No time, a busy job, early starts, late finishes and family responsibilities were all getting in the way. His Specialist worked with him to overcome some of this barriers, looking at his spare time and what he had available and when. Wednesday night's worked and a local programme called Shape Up ran on the same night.
After attending Shape Up for twelve weeks Dharmendra has achieved a lot of success, losing 6.5kg of weight, 5% of his overall body weight, lost 12cm round his waist, reduced his body fat and has improved his eating habits. Dharmendra explains his progress;
"The free support offered by my Get Active Specialist has been really important, without attending my first appointment my limited knowledge of what to do and what was on offer would of held me back. The advice, guidance and information given was top class. Without Active Herts and Shape Up my life would still be the same. I have learnt a lot, mainly that exercise can be sociable, as I have made good friends along the way. To keep on top my eating habits I now go shopping with my wife and am choosing the foods which I know are good for me. I am still exercising regularly and going for half hour walk each day.  I am really motivated by what I have achieved so far and know how to keep it going".